Home to generations of boating enthusuasts.
Welcome to the Fortman Marina Home Page! The friendly staff at Fortman want you to make their marina your new home.

Take a moment to learn what Fortman Marina has waiting for you.
Overnight Rate
Boats are welcome to stay at
$30.00 per night.
Covered Berths
Each berth is furnished with a dock box, electrical power, phone service, and fresh water.
Annual Possibility of Sunshine
Alameda is a beautiful place to live and play. Mini park and large deck available for picnics, barbecues and other boat owner and guest activities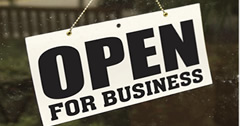 Need an inflatable raft? How about a new battery? Shore power cord? Foul weather gear? Let us know your needs. Just because you do not see it, doesn't mean we can't get it. You may be able to save a significant amount of money on your big ticket items by purchasing them through Fortman Marina Store. We offer all Fortman tenants up to a 20% discount on certain items. Most large items can be delivered within 24 hours. We have a great selection of beer, soft drinks and candy bars. If you need a new battery for your boat, or you just want to stop in and say hello, please come by.